To catch you up to speed quickly, in my first blog, I brought you eight tips to help in the Sitecore Content Creation process.
In Part 2, I will be sharing some additional tips that can be used by first time content editors or seasoned pros.
1. The importance of time

Time management when building a page or pages is VERY important. When creating new pages or making page updates, most content editors don't always allocate enough time to doing the tasks.

Planning out the content is just as important as planning out how long it will take to get the content in.

Understanding upfront what the character counts are in a component or what the image sizes are must be considered when simply planning the page.

2. Save it!

Scenario: you have built a page, added images, added text, components, links, etc. You get thirsty, head to the water cooler, start chit-chatting with a coworker about the latest Game of Thrones episode, and time gets away from you. You go back to your desk, and BOOM, Sitecore has logged you off and erased all the content you have just entered.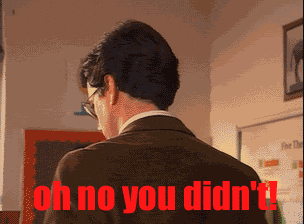 Sitecore is set to timeout at 20 minutes by default (only a developer can change this so don't even try it), so you need to make sure that before you step away from your entry panel, you have saved anything you are working on unless you enjoy doing the same thing twice. Therefore, you MUST save, save, save. It sounds so basic, but I can't even tell you how many times I have forgotten to click the little save icon, got sidetracked, and had to start over again. It's beyond frustrating. You should make it part of your entry routine to click save after every action.

3. Proper image upload

Many content editors work in a small team, sometimes as small as one; therefore, the CE (Content Editor) must be not only the writer and editor but also the designer set to procure the images. This is where having an image optimizer comes in super handy. If you consistently upload images to Sitecore that are a large file size, you will slow down the server, and the web page will load slowly resulting in a terrible experience for the end user. Free to use sites like image optimizer and TinyPNG can be a game changer when compiling the images for your site. They are easy to use, require zero design skills or installed software and will compress images quickly.

4. Mind the gutter
What's a gutter? Well, I'm glad you asked since many CE's either don't know or haven't found it by accident like I did. Directly to the left of your content tree is this little column called the gutter! In the gutter, you can quickly see which pages are still in draft, locked by you or someone else, unlocked, etc. Sitecore gutters can be a very useful way of providing a quick summary of an item within the tree. The gutter will populate with symbols (Sitecore emojis) based on your selection.





In fact, you can set the items that you want to see!! If you right click on the gutter section, you should see a list of default options you can add to the gutter. I may be the only person ever to tell you to get your mind IN the gutter.





5. Don't reinvent the wheel

Very often you will find yourself in a situation where you need to recreate a page that is almost identical to another page on your site. Simple - copy and paste the page, right?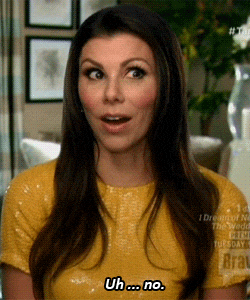 I recommend cloning.

In Sitecore, when you create a clone, you are making a double of the original item, but the item receives information from the parent item. You can change pieces of the parent item, and the changes will reflect in the clone item, but if you change the cloned item, the parent will not be affected. This makes things much easier going forward when you have tons of content and similar cloned pages to contend with. You can simply change the parent item, and all the little clones change.
6. Sneak peek preview

I won't delve into the pros and cons of using experience editor vs. content editor as my Hedgehog associate Jacqueline Baxter already did that here.

What I will talk about is a little button called PREVIEW - spoiler alert - this will NOT work if your page is set to unpublished.

Previewing your content and page layout before publishing to the masses is highly encouraged and recommended. Whether it's the whole site, a page, or an item, Sitecore can generate a preview of the content so you can get a good idea of what it will look like before hitting publish. This will not always be perfect or 100% identical to the result once the page is published, but all in all, it will give you a relatively good view of what your content will look like on the other side.

7. Find out what Sitecore tools are available to you

Yes, this is a repeated tip from the last blog but it's so important as technology, resources, and tools continue to be made available. Visit Sitecore.com and read their documentation or check out Avtor, a Sitecore CMS tool by Hedgehog that has literally changed my life and the lives of many other CE's like you and me.


To talk more about Sitecore, Hedgehog, or what to do in the gutter feel free to hit me up on twitter @lshene_nygirl or shoot me an email.

Missed part 1? Click here to read the first set of tips for Sitecore Content Editors.