Late last month, Facebook held its annual Facebook Developer Conference. There are many highlights, such as their push to strengthen their reputation on privacy, but let's focus on the updates to their social platforms.
Instagram
"Quality over Quantity" is my daily mantra when it comes to social media. Instagram, the place where everyone posts their food and their adorable pet pics, will no longer show how many likes a photo has. The decision was made to relieve the pressure on statistics.
Adam Mosseri, Head of Instagram, said: "We want people to worry a little bit less about how many likes they're getting on Instagram and spend a bit more time connecting with the people that they care about."
Instagram is not taking away likes entirely. You, the account owner, will still be able to see the number of likes your content receives. As you continue to post content, you need to consider if your content is like-bait (content that people typically mindlessly like) or does it relate to your target audience and provide ROI?
Don't start panicking just yet! It will be a while until this is fully rolled out. A trial run will start in Canada – if successful, Instagram will then begin rolling it out to other countries.
An exciting feature coming to Instagram is the ability to buy directly inside the app.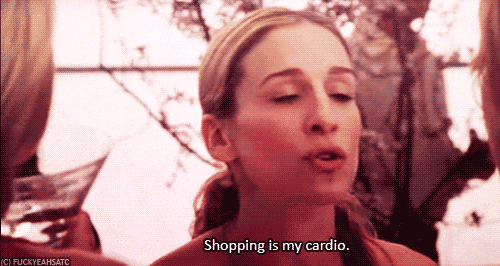 Instagram entered the e-commerce market by allowing brands to link products to online shops. Of course, this will take the user outside of Instagram. Now, users will have the ability to purchase directly from the app (note to self: lock up my credit cards and throw away the key). A great side note about this feature is it's being extended to influencers. With influencer marketing on the rise, more and more companies are reaching out to people with large followings as another way of getting their products "out there". All around, it's a win for everyone - the user will enjoy a seamless shopping experience; for Instagram, people will spend more time in the app, and the brand will reap in the ROI benefits.
WhatsApp
If you're not familiar with WhatsApp, it's a freeware, cross-platform messaging and Voice over IP (VoIP) service. There's also WhatsApp Business, a free to download app that makes interacting with customers easy. This tool is primarily for small business owners. Facebook CEO, Mark Zuckerberg announced businesses will now be able to upload their entire product catalogs to WhatsApp, allowing customers to browse directly inside the app. This is fantastic news for companies who currently don't have a catalog website. It will allow their customers to access their entire product catalog while keeping costs relatively low.
Facebook Messenger
Facebook announced Facebook Messenger would be rolling out a desktop application. Prior to this, you had to use a web browser to access messenger. Businesses are using Facebook Messenger as another way for their customers to interact with them. Back in 2016, Facebook opened Messenger to chatbots. Since then many brands have used to them to assist customers with FAQs or daily tasks such as making reservations. Facebook Messenger has continued to make improvement to their chatbots over the past several years. With 300,00 developers on board, Facebook is adding more to their lead-generation template with completion reminders and seamless hand-off to a live agent. If your company is not utilizing this tool, I highly recommend doing so.
Events Tab
You log in to Facebook and see a suggestion for an event that is happening near you or may pique your interest. Facebook plans to have an entire section dedicated to showing you events nearby and based on your interests. This will refine recommendations, tell users about local business listings (hint: make sure your business profile includes your address), and allow organizing an outing with friends much easier (cough cough potentially organize an outing to visit the local business – YOU – that Facebook recommended).

This is only a fraction of what was covered in the conference. If you want to get into the nitty-gritty of these updates or talk about the Oculus Quest, (Facebook's VR headgear), give me a shout!
Want to learn how social media may fit into your long-term marketing objectives? Let's Talk!